Specialized Knowledge,
Remarkable Results
Board Certified Specialists in Federal Tax Law
and Section 1031 Exchanges.
WELCOME TO TOTAL EXCHANGE MANAGEMENT!
A 1031 Exchange is not just a single isolated transaction. Rather it is a part of a comprehensive business strategy.
Our Board Certified Tax and Business Experts:
Analyze your current tax situation.

Create a comprehensive tax and business strategy to reduce your overall tax and financial costs to reach your business goals.

Assist in restructuring your real estate assets, your entities, and partnerships to maximize your tax benefits. Our team of skilled lawyers and exchange experts can assess your situation and recommend options to help you decide whether a 1031 Exchange will be beneficial.


In addition, our software illustrates the tactical value of using IRS Code Section 1031 for the replacement of their real estate assets.
OUR FAMILY OF STRATEGIC
TAX SERVICES
All States 1031 Exchange Facilitators and Midwest Exchange Company, Inc., (Cooperative) are wholly owned divisions of Strategic Property Exchanges, LLC. Robison Tax Firm is our boutique tax law firm that specializes in 1031 Exchanges and supports our strategy and implementation.
Our firm handles every type of real estate exchange in the United States and overseas from initial tax strategy, exchange management, tax compliance, tax opinions and consulting. This includes land and buildings/houses, condos, and land leases.
Whether you are selling first, buying first, or a combination of the two for one or more real estate properties, you can be assured that our experienced staff and tax attorneys will provide you with individualized attention, safety and security.
All States 1031 Exchange Facilitators originally focused on our clients from the East Coast through our office in Providence RI. In 2010 All States 1031 was folded into our Strategic Family of Companies to provide a full range of exchange services throughout New England and the Mid-Atlantic States, including reverse, development, overseas, leasehold and other specialized types of exchanges.
Midwest Exchange Company, Inc., an Ohio cooperative, permits our professional partners to be owners in the Exchange Company and earn profits on their client's exchanges, in accordance with federal tax law. Midwest Exchange Company, Inc. is managed by Strategic Property Exchanges, LLC and is protected from error or risk. There is no cost to become a member.
WE ARE PROUD MEMBERS OF:



We are an independent member of the BDO Alliance USA, a nationwide association of independently owned local and regional accounting, consulting and service firms with similar client service goals. The BDO Alliance USA presents an opportunity for firms to expand services to clients without jeopardizing our existing relationships or our autonomy by accessing the resources of BDO USA, LLP and other Alliance members. The BDO Alliance USA was developed to provide Member firms with an alternative strategy for gaining competitive advantage in the face of a changing business landscape. The Alliance represents an opportunity for BDO to enhance relationships with reputable firms that share a mutual business understanding. The BDO Alliance USA is a subsidiary of BDO USA, LLP, a Delaware limited liability partnership.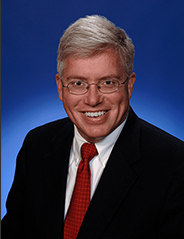 Stephen L. Robison
JD, LL.M.